Onion is a major staple in the kitchen that our grandmothers, mothers and chefs have sweared by. Be it soup, curry, dal, gravy, or sauteed vegetables, most recipes involve addition of onions. An onion is one of those few vegetables that always remain present in our kitchen vegetable stock. Onion belongs to the allium family, and therefore its principal characteristic is a pungent, sharp, and intense flavor. Despite its sharp flavors and pungent smell, the benefits of onion are huge. Onions are loaded with several nutrients, such as folate, Vitamin C and B6, iron, potassium, allyl disulfide, and allium. The compounds present in onions offer numerous health benefits, making them one of the primary superfoods.
There are several types of onions, such as red onions, white onions, shallots, leeks, spring onions, sweet yellow onions, and pearl onions. Owing to the incredible benefits of onions, they find a place in all our meals. Such miraculous are the benefits of onions that, since ancient times, it has been used to treat various ailments such as whooping cough, intestinal gas, diabetes, parasitic worms, sore throat and mouth, and many more. Moreover, onion juice is directly applied to the skin to treat boils, insect bites, warts, boils, etc. You must now be eager to know about the benefits of onion. To ease your eagerness, this article will walk you through the several amazing benefits of onion.
Health Benefits of Onion:
Boosts heart health
The first of the most impressive benefits of onions is their excellent properties promoting heart health. Onions contain many antioxidant and anti-inflammatory properties essential for promoting heart health. One of the important and primary compounds present in onion is the flavonoid antioxidant known as quercetin. This antioxidant element works excellently in preventing blood clots and high blood pressure. Quercetin is present in onions in a highly concentrated form. It is famous as a potent anti-inflammatory, helping reduce heart risk diseases such as blood clot formation, inflammation, and high triglyceride levels. The benefits of onion for the heart also extend to managing the cholesterol level, thus minimizing the risk of heart-related ailments.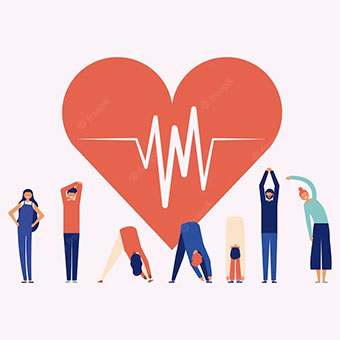 Loaded with antioxidants
Antioxidants are those elements that inhibit oxidation, a process that causes cellular damage and results in various ailments some big, some small. Onions contain seventeen different types of antioxidants and are therefore considered an excellent source of antioxidants. Red onions, in particular, are rich in anthocyanins, considered the most effective type of antioxidants. Being an excellent source of antioxidants, the benefits of onion lie in ensuring a disease-free body.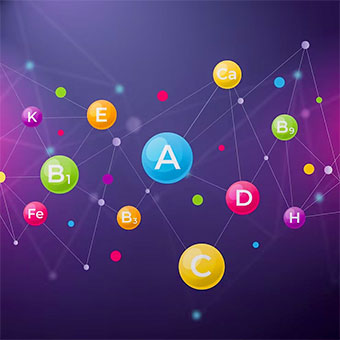 Helps in boosting digestive health 
Onions are one of those few essential vegetables that have fiber and probiotics in abundance. These compounds are essential for managing gut health. Therefore, one of the incredible benefits of onions is boosting the digestive system. The prebiotics in onions create short-chain fatty acids by breaking down the good bacteria in the gut, which enhances digestion, strengthens gut health, and reduces inflammation.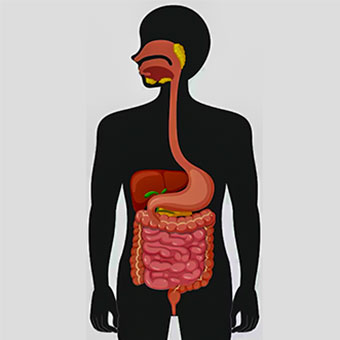 Contains excellent antibacterial properties
Among another significant benefits of onion is its excellent antibacterial properties. The antibacterial elements in onions control Vibrio cholera's growth, a major health concern in most countries. Onion contains an essential element known as quercetin that kills bacteria, thus adding to the benefits of onion.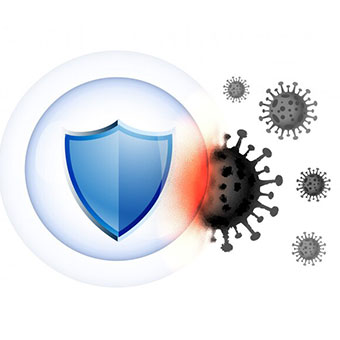 Helps in boosting immunity
Boosting immunity is amongst the incredible benefits of onion. Onions contain a high amount of polyphenols that protect the body from radical elements. Antioxidants and quercetin in onions strengthen the immunity system by reducing allergic reactions and inhibiting the body from producing histamines, which are responsible for several allergic reactions. Onions are a major source of vitamin C, which is considered an excellent immunity booster, thus adding to the immense benefits of onions.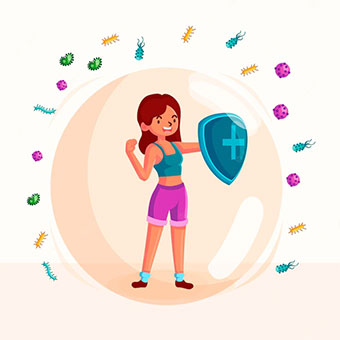 Boosts bone density
The nutritional value of onions is so high that they have long been known for boosting bone strength and density. The prebiotics in onions helps the gut properly absorb vital minerals such as calcium, which is essential for bone strength. Moreover, consuming onions reduces oxidative stress and boosts antioxidant levels that prevent the loss of bone density and osteoporosis.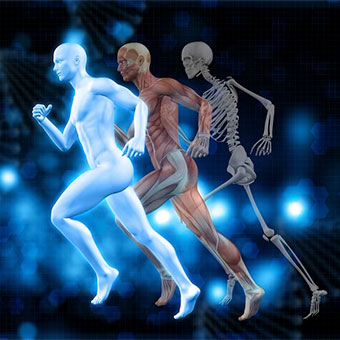 Aids in lowering cholesterol
The last and most crucial top 8 benefits of onion include lowering cholesterol. The high amount of antioxidants, sulfur, and chromium present in onions aid the arteries in properly pumping blood, resulting in its smooth transfer from the heart to other parts of the body. These major components in onion ensure that the blood vessels and arteries are transporting the blood properly while eliminating any traces of cholesterol build-up on their walls.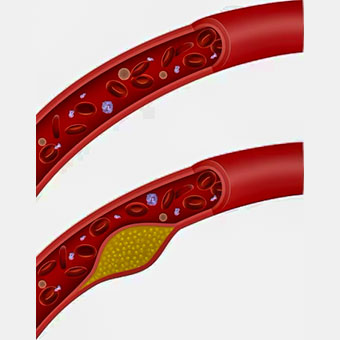 Summing Up
 With its intense flavors, the humble onion is indeed one of the healthiest vegetables you must add to your daily diet. This vegetable is a powerhouse of nutrients that recharges each body cell to generate energy and keep the body healthy. Onion is full of several antioxidants, vitamins, minerals, and phytochemicals that prepare the body to fight against any invasive germ or bacteria, thus reducing the risk of diseases, accounting for the huge benefits of onion. Due to its high nutritional value, regular onion consumption is highly recommended. A healthy gut is the gateway to a healthy body and one of the effective ways to enjoy a healthy body is through the consumption of onions. Onion has excellent anti-inflammatory and antibacterial properties that promote a better digestive system and gut health. It helps improve the overall immunity system, thus rendering a healthy and fit life. Whether you are preparing a one-pot pasta or chicken curry, give it a generous amount of onion and reap its health benefits.