Drinking herbal tea comprises several health benefits, such as reducing anxiety, stress, promoting efficient sleep, relaxing the body, etc. You can gain many benefits from herbal teas with the correct consumption method and ingredients. Herbal teas are rich in antioxidants, minerals, and vitamins. They not only make your body healthy but also effectively help in relaxing and refreshing your mind. Below is a curated list of points that show the immense benefits of herbal teas for reducing anxiety and stress and how it provides relief to the body:
Benefits of Herbal Teas
Induces good sleep
One of the most amazing benefits of herbal teas for relaxation is that it induces good sleep. People who suffer from the problem of insomnia can cure this problem by sipping on a hot cup of herbal tea such as chamomile tea. Drinking this herbal tea a few minutes before bed can provide the body with effective results and induce good sleep. This happens as the herbal tea comprises an element known as tryptophan, a type of amino acid that provides relaxation to the body and thus makes a person fall asleep faster.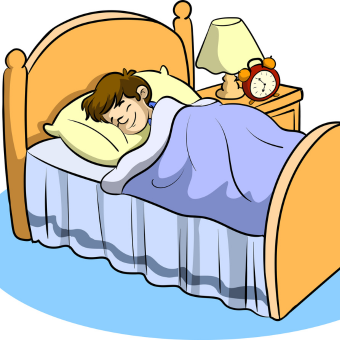 Provides relief from stress and anxiety
People suffering from stress and anxiety can also drink herbal teas for relief and relief from anxiety. This is also known as the ultra-properties of herbal teas. As herbal teas work as an anti-depressant, they work by calming the mind and releasing chemicals in the brain that effectively fight off anxiety and stress.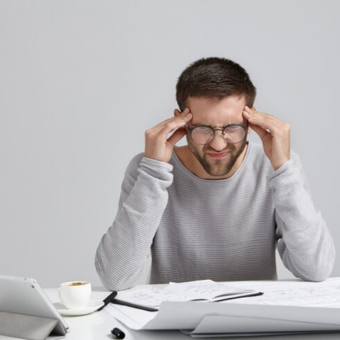 Boost the immune system
Another way in which the benefits of herbal teas for relaxation can be derived is the ability of herbal teas to boost the body's immune system. The herbal teas are rich in vitamins and antioxidants, which work wonders to fight diseases and infections in the body and also provide protection against oxidative stress.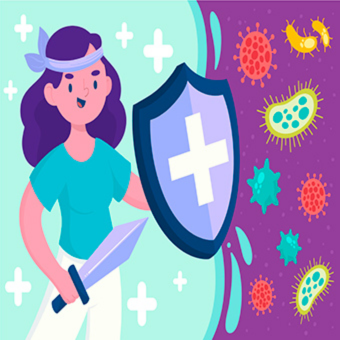 Detoxifies the body
Herbal teas are also regarded as the Go to Drink if you want to detoxify your body. If we do not detoxify our body, then there are chances that our body can suffer from various health problems as well as oxidative damage. Hence, drinking any herbal teas can detoxify the body and thus keep the chances of oxidative damage and health problems at bay.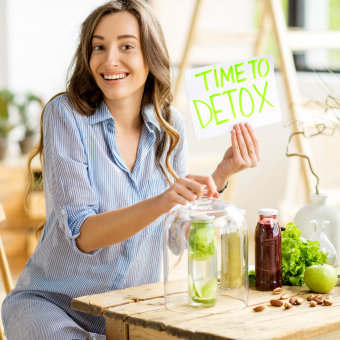 Balances the hormones
Another benefit of herbal teas for stress relief is that they help in balancing the hormones in the body. Herbal teas such as ashwagandha tea, a natural substance that helps the body to adapt to stress. Often due to hormonal imbalance stress, mood fluctuation can occur, and by drinking herbal teas, they work efficiently to keep the hormones in balance and thereby prevent the stress and fluctuation of the mood. Not only this but also herbal tea such as ashwagandha comprises de-stressing properties to fight stress and depression and also enhance the cognitive functioning of the body.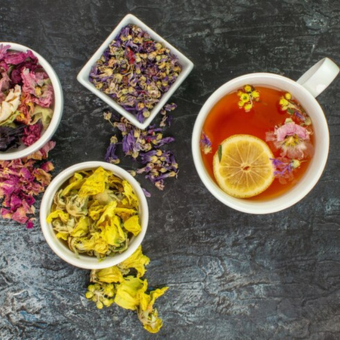 Also Read: Neem: Benefits, Precautions, and Dosage
Have a calming effect on the nerves
Herbal teas for relaxation also work by having an efficient calming effect on the nerves in our body. The health benefits of herbal teas include not only promoting weight loss, boosting the metabolism, immune system, etc. but also having a calming effect on the nerves. In numerous research studies, it has been found that often stress and depression in the body can occur due to some dysfunction in the nervous system. However, drinking herbal tea daily can help to have calming effects on the nervous system and thereby keep the problem of depression and stress at bay and also provide some relaxation to the body.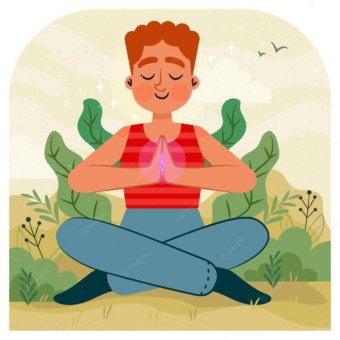 Some best herbal teas for stress relief and relaxation
Above, we have discussed the benefits of herbal teas you can derive for stress relief and relaxation. Now let us have a glance at some of the herbal teas which you can try to get relief from stress, depression, anxiety and relaxation.
Green Tea
Green tea is full of antioxidants and other health benefits, along with the benefits of herbal teas for stress relief. Among all the antioxidants present in green tea, it comprises a flavonoid known as epicatechin which helps to provide protection to your brain from oxidative damage and thereby helps to combat the negative effects of stress and anxiety and also helps to enhance memory power.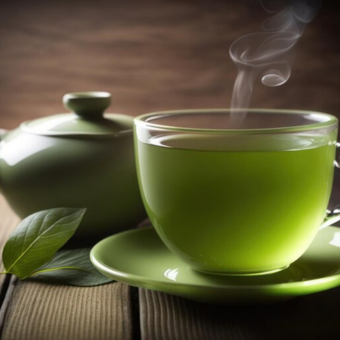 Chamomile Tea
One of the best herbal teas which you can try to get relief from stress and get some relaxation is chamomile tea. It comprises a smooth flavour which makes it easier for you to sip it. Drinking this tea helps to enhance the melatonin and serotonin levels in the body, thereby leaving you feeling relaxed.
Peppermint Tea
Peppermint tea is not only a popular herbal tea, but also it is best for deriving the benefits of herbal teas for stress relief and relaxation. A single sip of peppermint tea can provide you with the utmost refreshing feeling, and you can prefer to drink it either hot or cold. Peppermint tea acts as a natural sedative and antispasmodic, which helps to relax both your mind as well as the body.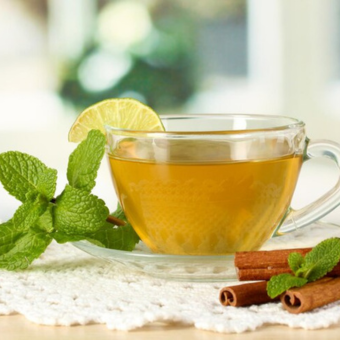 Also Read: Most Powerful Herbs for Health
Conclusion
Given the lifestyle of people nowadays and especially the people living in urban areas, these herbal teas are regarded as a boon to mankind as it provides immense benefits, including digestion, weight loss, detoxification, and the major benefit being providing relief from stress. While everyone responds to stress and anxiety separately, the impact stress can have on people is usually negative. Though the treatment for stress and anxiety includes therapy and medication, a sip of herbal tea can work wonders to provide relief from stress and anxiety and thereby provide the body with some relaxation. Hence, before going for medications and severe measures, try simple lifestyle changes to deal with stress – one can be as simple as drinking green tea if you want to know the benefits of herbal teas for stress relief, following this article, you will get some idea of how herbal teas work wonders to relieve stress.